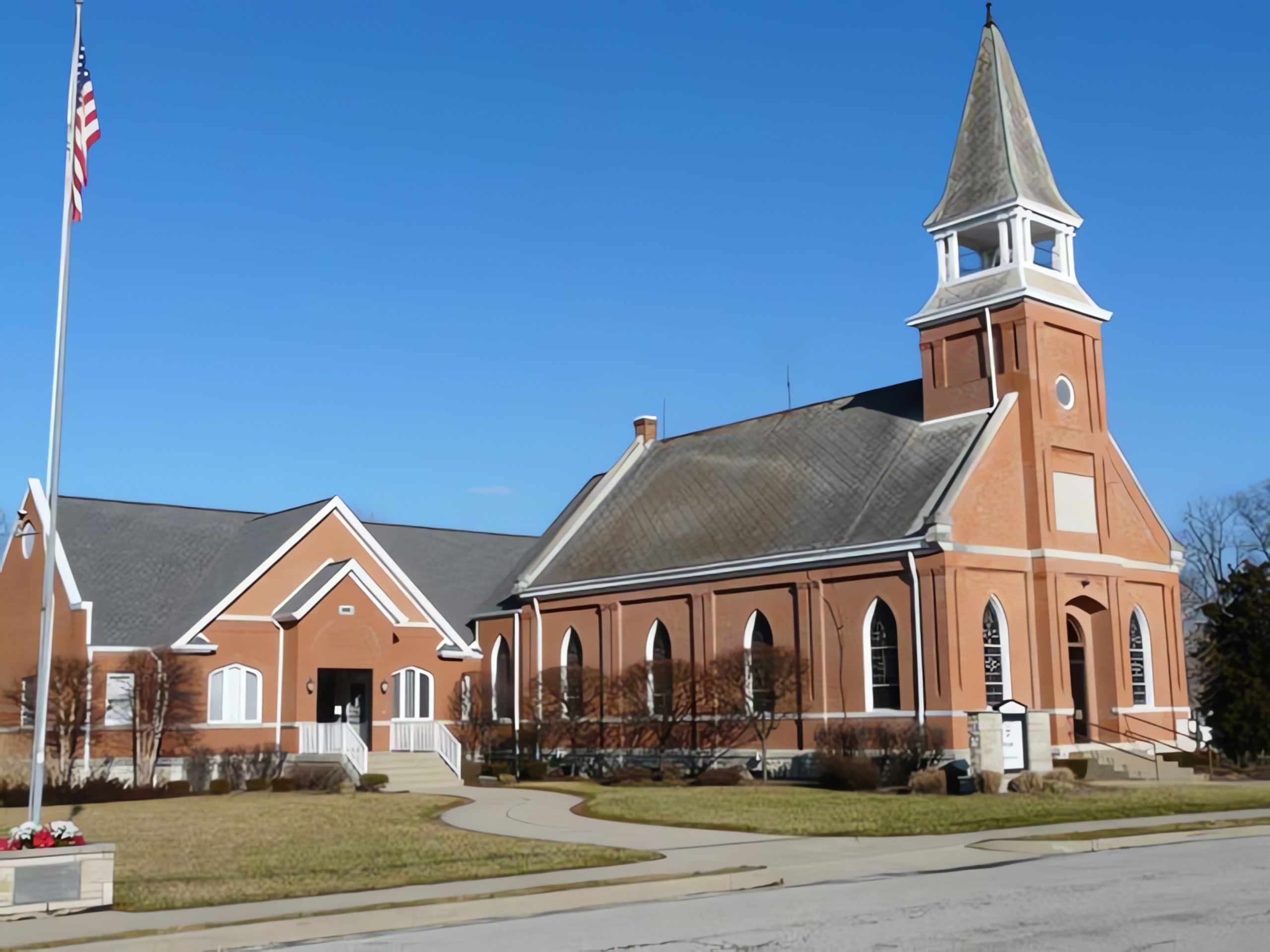 St. John's United Church of Christ (UCC) Penntown, nestled in the heart of Sunman, Indiana, is more than just a place of worship; it's a home to a vibrant community of faithful followers and a beacon of light and hope for many.
Our Sunday services are the heart of our congregation, filled with uplifting hymns, meaningful meditations, and a strong sense of fellowship. We also host Adult Sunday School, ministries, and meetings that encourage a deeper understanding and connection to our faith.
St. John's UCC Penntown plays a crucial role in the Sunman community. We strive to live out Christ's teachings through our community outreach programs, charity work, and local events. Our belief in 'faith in action' drives us to make a positive impact in the lives of those around us.
Our dedicated team of leaders, volunteers, and members work tirelessly to make St. John's UCC Penntown a spiritual home for everyone who walks through our doors. Our Pastor is not just a spiritual guide, but a friend to all, providing pastoral counseling and support to those in need.
Our journey began in 1841, founded originally as St. John's German Evangelical Protestant Church on the principles of faith, hope, and love. For almost two centuries, our church has served as a sanctuary, a meeting place, and a source of spiritual strength for countless individuals and families in Sunman and the surrounding areas.
With a rich history, a strong mission, and a growing community, we welcome everyone, whether you're new to church or have been attending for years, join us at St. John's UCC Penntown. Together, we can continue to grow in faith, serve our community, and shine the light of God's love on all.
St. John's UCC Penntown History
A history beginning in 1841. A record of Pastors who have served and several articles outline the rich history of St. John's UCC Penntown.
175th Anniversary Bulletin
On September 25, 2016 St. John's UCC Penntown celebrated 175 years of serving our Lord.
At St. John's UCC Penntown, our mission is as disciples, we seek to grow in faith and serve others in the name of Christ. To share the Gospel of Jesus Christ and celebrate God's love through worship, service, and community engagement. We are committed to nurturing spiritual growth, strengthening family bonds, and fostering a welcoming environment that is inclusive of all.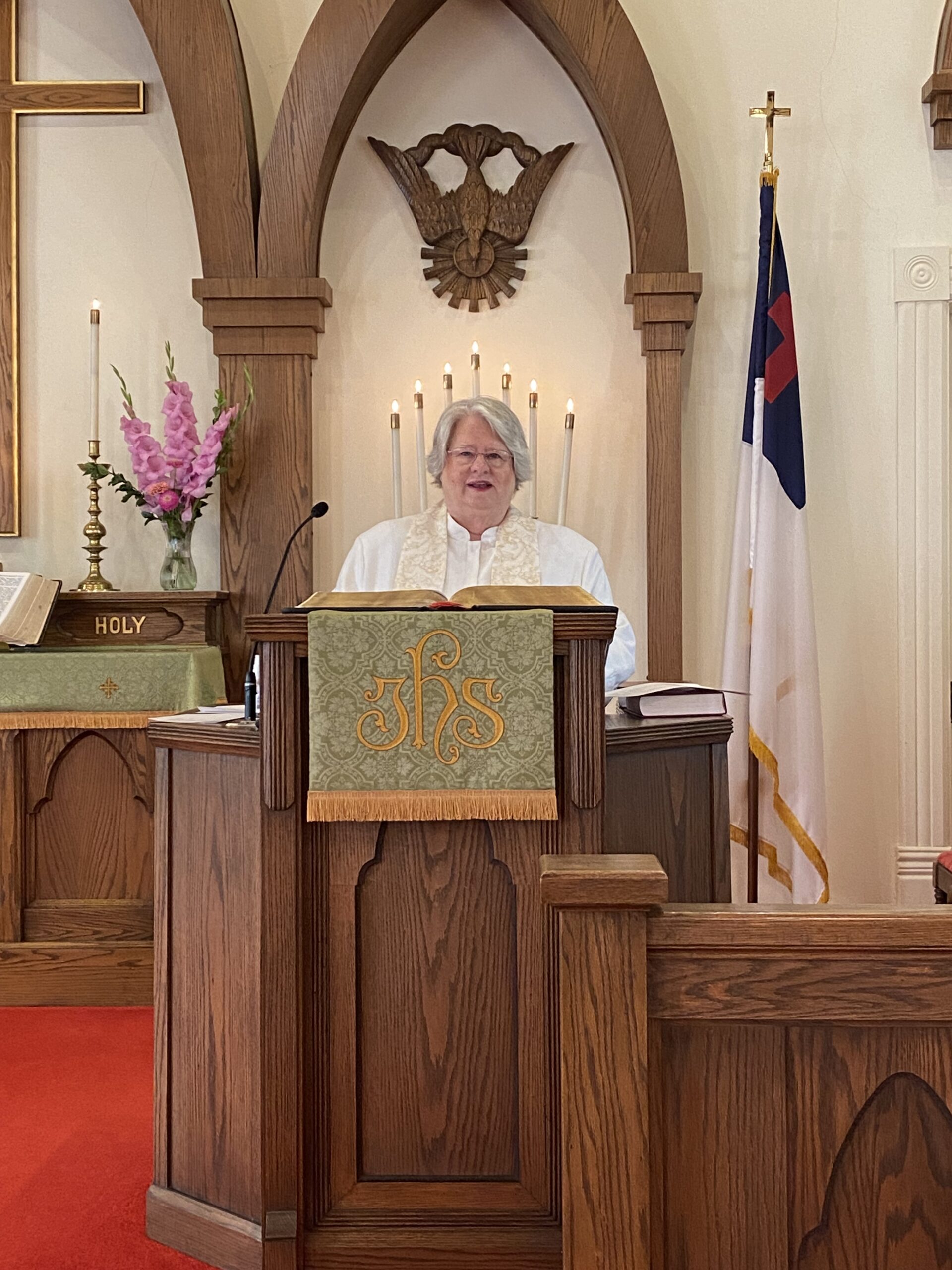 Rev. Katherine Beckett is an experienced and compassionate leader serving at St. John's UCC Penntown, committed to growing faith and serving others in the name of Christ. She holds a Master of Divinity and a Master of Arts in Counseling Ministries, specifically focusing on grief care from The Methodist Theological School in Ohio. Additionally, she completed a clinical pastoral residency, is a trained Spiritual Director, a labyrinth facilitator and is a certified SoulCollage facilitator.
She started her journey with the divine call to ministry as a teenager. She initially pursued a career as an estates/trust/guardianship paralegal, also serving her church in various capacities. A turning point came while serving as a deacon  helping nursing home residents participate in worship. Her call to ministry grew stronger, leading her to enter Seminary.
Highlighting 15 years of experience in authorized ministry, Rev. Beckett has served as a hospital chaplain, a missionary hospice chaplain in South Africa, and in the parish serving churches in Ohio, Indiana, and Illinois. Her goal is to share God's love and help people experience that love, a principle embodied in 1 John 4:8a "God is love."
Her counseling degree, unique experiences, and intensive training give her a unique edge in the parish, helping her deal effectively with various issues. In her free time, she enjoys exploring the local area (being new to southeastern Indiana), connecting with nature, participating in drumming circles and contemplative prayer circles, and visiting her family in central Ohio.
Dan Hountz, President
Karen Craig, Vice President
Sandra Bischoff, Secretary
Kim Gesell, Treasurer
Carol Ann Raver, Financial Secretary
Andrea Hartman, Secretary
Kim Gesell, Praise Team
Sylvia Gesell, Organist
Dee Hutson, Organist/Pianist/Praise Team
Cathy Lehman, Praise Team
Chris Richter, Praise Team
Stan

Wiedeman

, Praise Team
Janet

Wiedeman

, Organist/Pianist